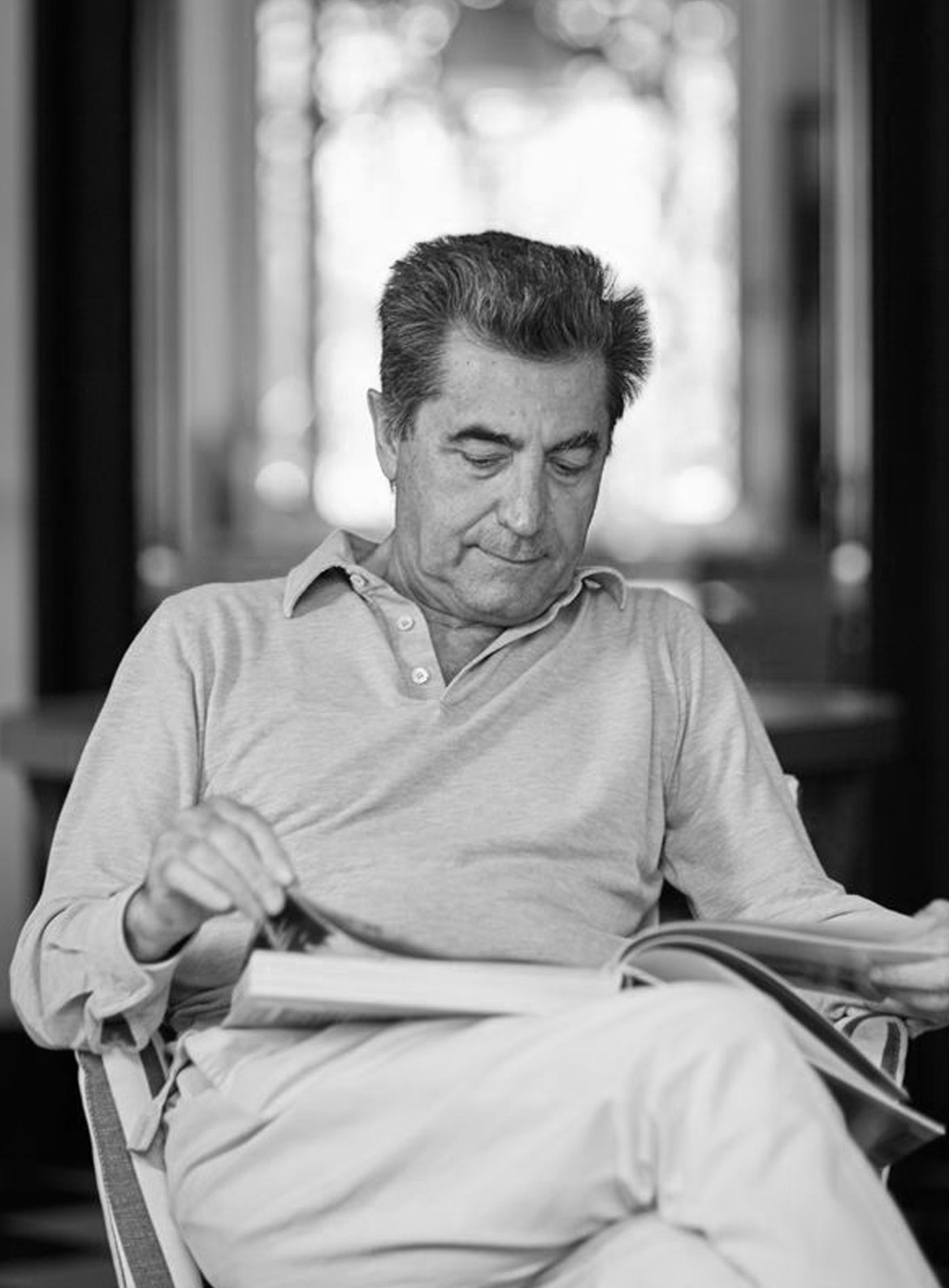 Antonio
Citterio
Antonio Citterio was born in Meda in 1950, started his design office in 1972, and graduated in architecture at the Milan Polytechnic in 1975.
Between 1987 and 1996 he worked in association with Terry Dwan and, together, they designed buildings in Europe and Japan.
In 1999, with Patricia Viel, he founded Antonio Citterio and Partners. The office operates at international level developing complex long-term projects, all scales and in synergy with a qualified network of specialist consultants.
The types of projects developed by the studio include: urban plans, residential and commercial complexes, production plants, restoration / reuse of historic buildings, offices, showrooms and hotels.
Antonio Citterio and Patricia Viel are also active in the corporate communication sector, managing coordinated image projects, installations and graphics.
Recently built works include the headquarters of the Ermenegildo Zegna group in Milan (Italy), the Bulgari Hotel in London and the Technogym Village in Cesena (Italy).
In the industrial design sector of home furnishing design, Antonio Citterio currently collaborates with Italian and foreign companies such as Ansorg, Arclinea, Axor-Hansgrohe, Maxalto, B&B Italia, (the entire Gio collection such as the Coffee table, the Chaise Longue, Table or la Dormeuse), Flexform, Flos, Hermès, Iittala, Kartell, Maxalto, Sanitec (Geberit Group), Technogym and Vitra.
In 1987 and in 1994 Antonio Citterio he was awarded the Compasso d'Oro-ADI. Since 2006 he has been full professor of Architectural Design at the Mendrisio Academy of Architecture (Switzerland).
In 2008 he was honoured by the Royal Society for the Encouragement of Arts, Manufactures & Commerce of London, which gave him the title of Royal Designer for Industry.
The production of doors with unique and innovative style is the result of the collaboration between TREP+ and the most important International designers, combined with high technology and research of new materials. TREP+ got many important prizes and awards thanks to professionalism and high quality creative standards.
1998 _ PAVILION design Antonio Citterio _ Gold Compass Selection, ADI
2001 _ PLANUS design Antonio Citterio _ Gold Compass Selection, ADI
View all products