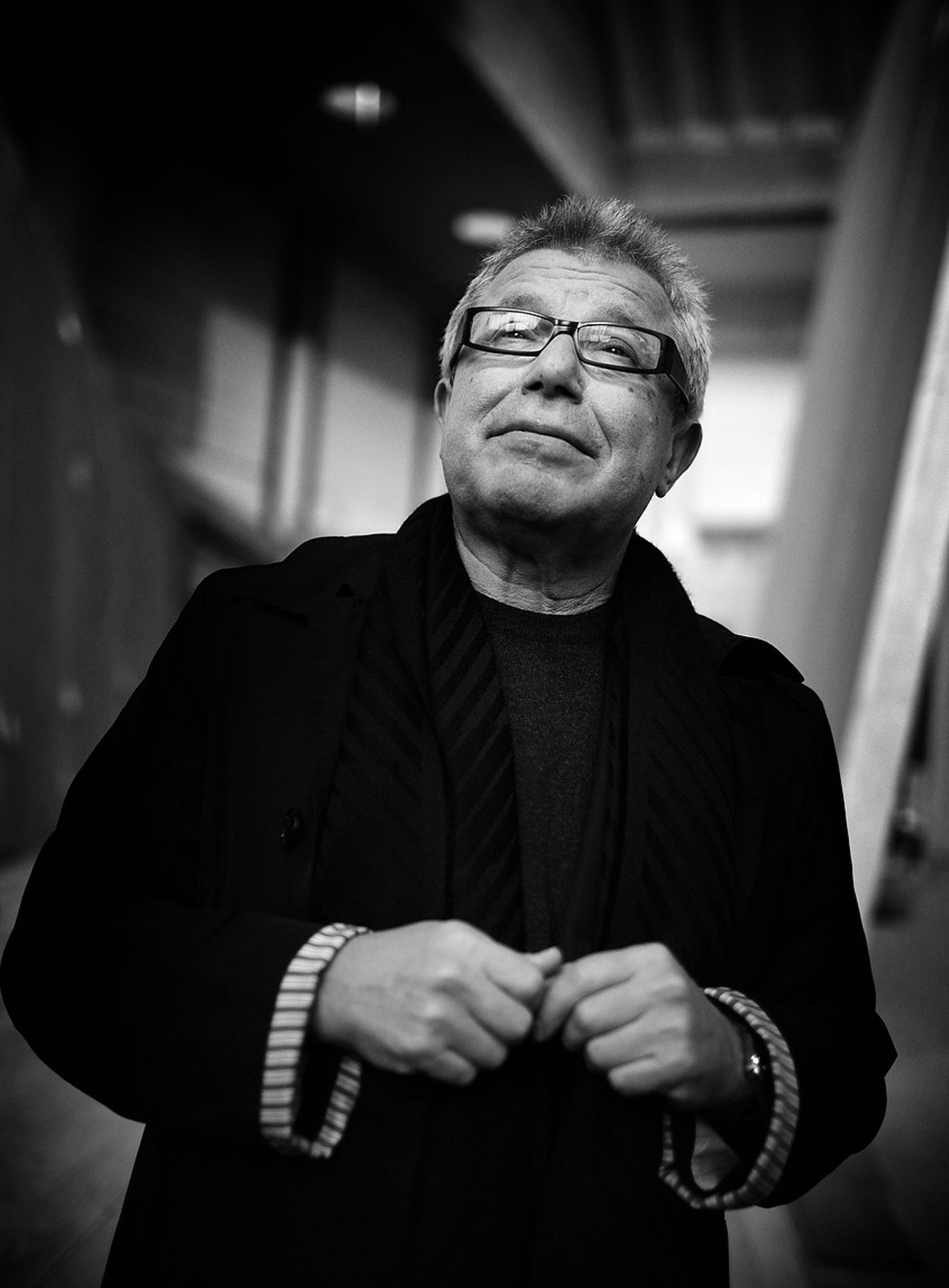 Daniel
Libeskind
Born in Łódź, Poland in 1946, Daniel Libeskind is widely acknowledged as a key figure in deconstructivist architecture.
He graduated from Cooper Union in New York with a degree in architecture in 1970.
His 'constant, destructive criticism of the contemporary architectural vocabulary', earned him an eminent position among the intellectuals of the sixties.
He taught at Cranbrook Academy of Art in Bloomfield Hills (1978-1985) and lived in many countries, including Italy, founding the experimental teaching laboratory Architecture intermundium in the late eighties.
He begin his career only later in life: his work was included in the exhibition Deconstructivist architecture at MoMA in New York (1988), after designing works such as the Folly Pavilion in Osaka and, above all, the colossal, transgressive City Edge project in Berlin.
In 1989 he won the competition to design the Jewish Museum in Berlin: he opened a studio in the German capital, and the work, completed in 2001, soon became 'an icon of contemporary architecture'.
Representation of history and the tragedies of war became a constant in his production: from the museum dedicated to Jewish painter Felix Nussbaum to the Jewish Museums in Copenhagen and San Francisco and the recent National Holocaust Monument in Ottawa.
His German studio has been very successful for more than a decade, receiving appointments from institutions and individuals all over the world: particularly well-known works include the Imperial War Museum in Manchester (2002); extensions on the Victoria & Albert Museum in London (2006) and the Royal Ontario Museum in Toronto (2007); Gran Canal Theatre in Dublin (2010).
In 2002 Liebskind won the competition for reconstruction of the World Trade Center site in New York, producing a clearly symbolic project which 'also includes a plan for expansion of all of Lower Manhattan'.
View all products