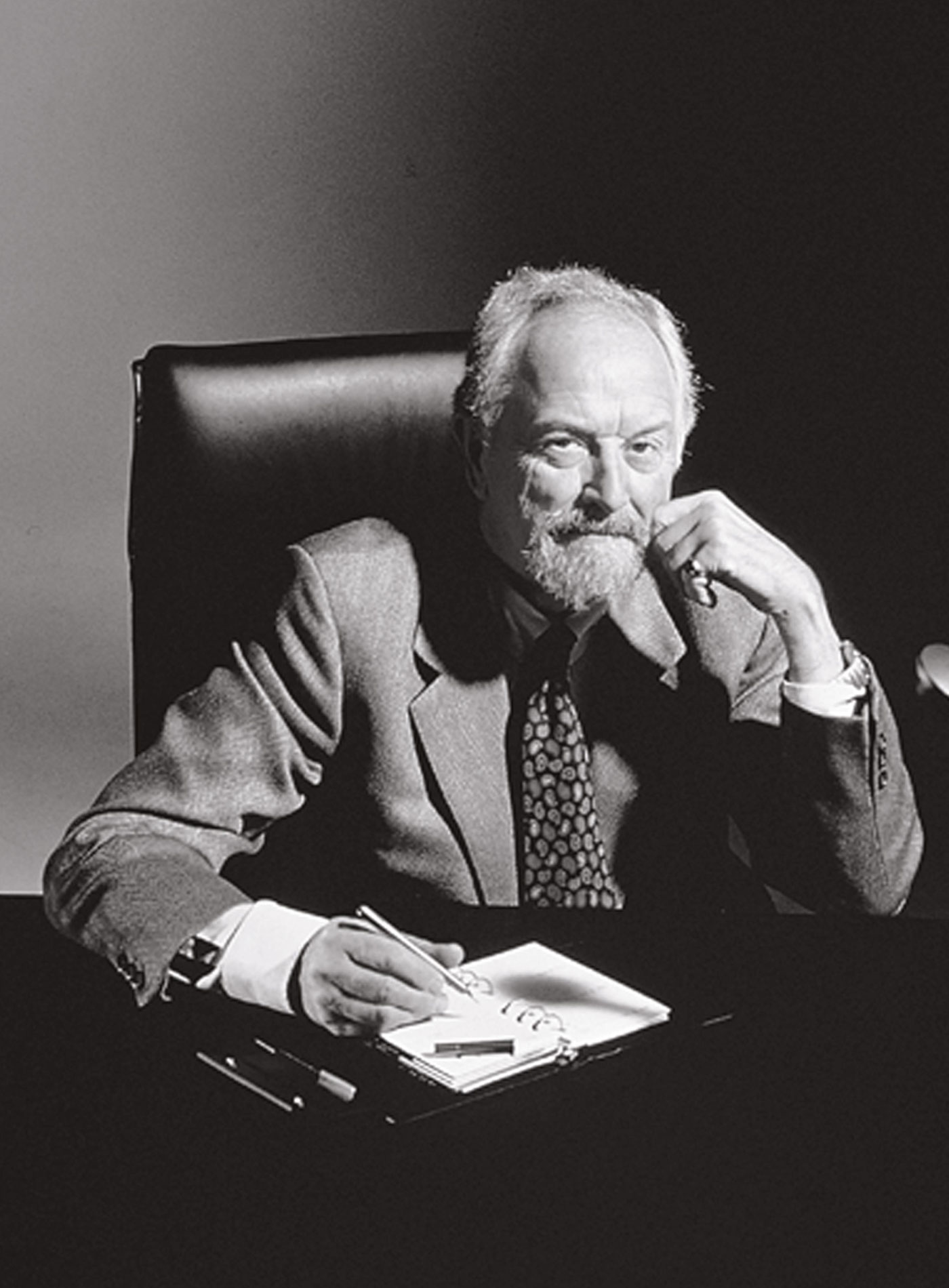 Ferdinand
Alexander
Porsche
Ferdinand Alexander Porsche also known as "Butzi" and designer of the legendary Porsche 911 was born in Stuttgart in 1935.
He joined the engineering office of Porsche in 1958 and in 1962 took over the Porsche design studio. One year later he designed the notorious Porsche 901 which was subsequently renamed 911.
In addition to the 911, Butzi was responsible for the design of the the Porsche Type 804 Formula 1 race car and the Porsche 904 Carrera GTS.
In 1972 he founded the Porsche Design Studio, which he moved to Zell am See in Austria in 1974. In the following years, Ferdinand Alexander Porsche designed a great many lifestyle products and stylish mensware accessories, including wristwatches, glasses, and fountain pens. In addition, Ferdinand Alexander Porsche has extended his design activities to utilitarian wares and household appliances.
He spent the rest of his career leading the studio until he died in 2012.
Ferdinand Alexander Porsche's distinctive designs are instantly recognizable for clear, elegant, and technically perfected form.
The production of doors with unique and innovative style is the result of the collaboration between TREP+ and the most important International designers, combined with high technology and research of new materials. TREP+ got many important prizes and awards thanks to professionalism and high quality creative standards.
1991 _ CONVEX design F.A. Porsche _ Gold Compass Selection, ADI